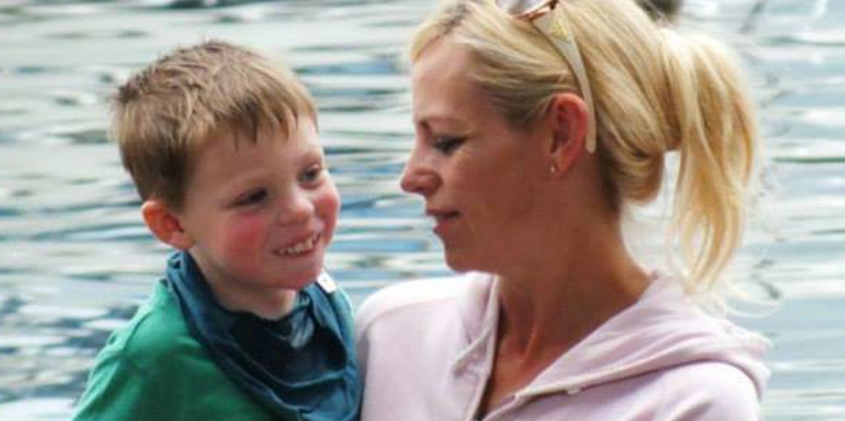 When I look back over the past ten years, it sometimes feels like a blur. My life before could have been someone else's as it has changed so much.
Sometimes things happen in your life that set you on a different path, even if you had not planned or foreseen it. But I have always been a strong believer in fate and having Kai set me on a path that has been the best and the scariest thing I could ever have imagined.
When Kai was born, they discovered he had a cleft palate which they corrected at 6 months of age. We were told this may set him back but as he got older, we noticed that he was not hitting any of his milestones and his behaviour was very repetitive. Our specialists from the cleft team agreed this was something we needed to investigate and referred us for genetic testing on the DDD study.
After two and a half years we finally received a letter saying that they had found something. We had an appointment with a geneticist who gave Kai the diagnosis of SATB2 syndrome and handed us an A4 leaflet. She explained that his condition was so newly diagnosed that no one really knew much about it apart from the fact that Kai would most probably never talk, he would have learning disabilities and possibly behavioural issues too. As far as she knew he was one of only five other known cases worldwide.
As we walked out of the hospital, I made a promise to myself and Kai that I would do as much as I could to support him and help him achieve his potential, whatever that may be.
The next few months were like being on a roller coaster. I felt incredibly grateful that I had a name, a reason and something I could use to help fight for extra help for Kai with. The hardest part was the realisation that Kai may never talk. We may never hear him call us mum or dad or tell us he loves us. One of the biggest heart blows was finding out Kai will depend on us for all his care needs even into adulthood. Every parent thinks that their child will grow up, maybe go to college, get married and have children, having their own independence. Learning this would most likely never be an option was terrifying, although this just reinforced my original thoughts of trying to do the best I possibly could for him and made me more determined.
For the past 20 years I have been a hairdresser, along with working as a customer assistant in Tesco but after Kai's diagnosis, then aged 5, balancing working evenings, weekends and school holidays would start to become more difficult as Kai's needs became greater.
A few years later I decided to adjust my career to suit us as a family and got a job working in Kai's Special Needs School as a midday supervisor and Supply Learning Support Assistant.
As I already had Kai, I felt an instant connection and had an understanding with the pupils; I knew I had made the right decision. It was like an extended family. The knowledge I gained while working there has certainly got me through some difficult days with Kai.
As Kai got older and his speech never came, I decided to enrol on a British Sign Language course. Learning BSL along with his PECS communication meant that we could help to understand Kai's wants and needs and try to relieve some of his frustration.
It was becoming apparent that although my life was busy taking care of Kai, working and finding time for my other two children and partner; it could be very lonely being a special needs mum and I wanted to do something about it. Surely, I was not the only SATB2 mum in the UK? After finding a Facebook group with a few international parents, slowly more and more families were being diagnosed, and my support network grew.
I had to reach out to the other UK parents, we could learn so much from one another, surely, they would understand how I felt and what we were going through?
Over the past four years I have been fortunate to have arranged three family gatherings and have met the most amazing parents. They have truly been an inspiration and have supported me on difficult days, given me advice on uncertain days and shared the joyful days.
I have truly come to appreciate the smaller things, Kai has taught me determination, compassion, and kindness and now I cannot imagine my life any other way.
https://satb2gene.org.uk/wp-content/uploads/2020/06/kai-and-maria2.jpg
789
1253
CBMike
https://satb2gene.org.uk/wp-content/uploads/2020/06/SATB2-logo-180x180.png
CBMike
2020-06-29 17:50:24
2020-06-29 17:51:29
Maria's story – Kai